Animal Blanket Hoodie Collection
– The Blanket Hoodie is a super soft ONE SIZE FITS MOST hooded blanket. It is based on a 6XL hoodie.
– With soft flannel fleece on the outside and warm sherpa fleece on the inside, you're going to feel like you're hugging a sheep. Plus, it's also 100% cruelty-free.
– Machine washable and no fuss. Just toss it in the washing machine and that's it!
– Your perfect companion to virtually anywhere: summer camping, evening naps on the couch, hanging out with friends, cuddling with your pet, and so much more…
All Shipping Includes Tracking
USA: 7-15 business day
Processing Time: 1-2 days
Free Shipping: Over $100
We have a 30 day money back guarantee! You can return product within 30 days, no question asked
Wearable Blanket Hoodie Description
𝗟𝗢𝗡𝗚𝗘𝗥 & 𝗕𝗘𝗧𝗧𝗘𝗥 𝗧𝗛𝗔𝗡 𝗢𝗧𝗛𝗘𝗥𝗦 – The biggest complaint about other brands is: they are too short, tight and don't allow the wearer enough room to move – That's why we've made the oversized quilted hoodie 10% longer so you can relax and feel comfortable with every step!
𝗣𝗟𝗨𝗦 𝗦𝗜𝗭𝗘 𝗥𝗘𝗔𝗗𝗬 – 𝗢𝗡𝗘 𝗦𝗜𝗭𝗘 𝗙𝗜𝗧𝗦 𝗠𝗢𝗦𝗧 – Our design is based on a 6XL oversized hoodie perfect for women & men! For younger fans, we offer Hoods Kids sizes.
LARGE HOOD AND OVERSIZED POCKET – The blanket hoodie is a wearable blanket with a large hood is great for keeping your head and neck warm, plus it has two deep pockets for snacks or cell phones.
𝗦𝗛𝗘𝗥𝗣𝗔 𝗙𝗟𝗘𝗘𝗖𝗘 𝗜𝗡𝗧𝗘𝗥𝗜𝗢𝗥 – 𝗟𝗜𝗞𝗘 𝗔 WARM 𝗛𝗨𝗚 –  The most comfortable clothing you will ever wear, with a cozy Sherpa exterior and soft flannel on the inside.
𝗗𝗨𝗥𝗔𝗕𝗟𝗘 & 𝗖𝗢𝗠𝗣𝗟𝗘𝗧𝗘𝗟𝗬 𝗠𝗔𝗖𝗛𝗜𝗡𝗘 𝗪𝗔𝗦𝗛𝗔𝗕𝗟𝗘 – Just toss it in the washing machine and it'll be as good as new!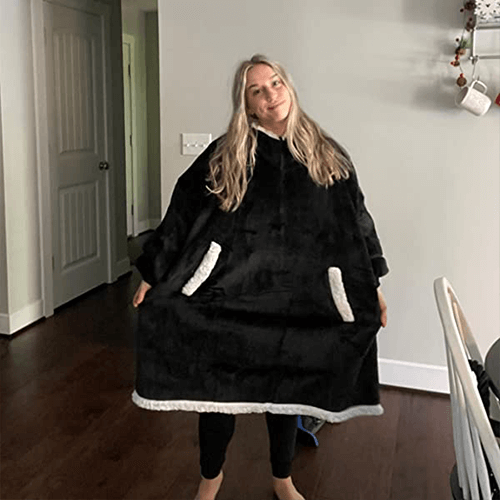 Josh B., Mahopac, NY
It is sooo soft but I think it's a bit big , my dog LOVES to sleep on it 😆 I think she loves it more than me ,I 100% recommend getting the hoodie blanket it is the softest thing you will experience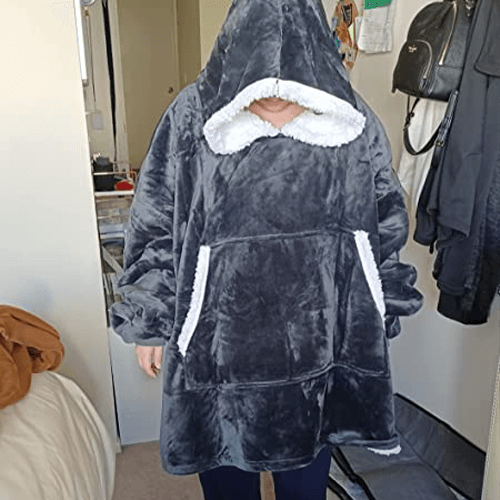 Rashidi S.., Roanoke, Virginia
It has a beautiful dark grey, shiny color. It is large, see pictures, covers one fully, and it is soft, comfy, and warm.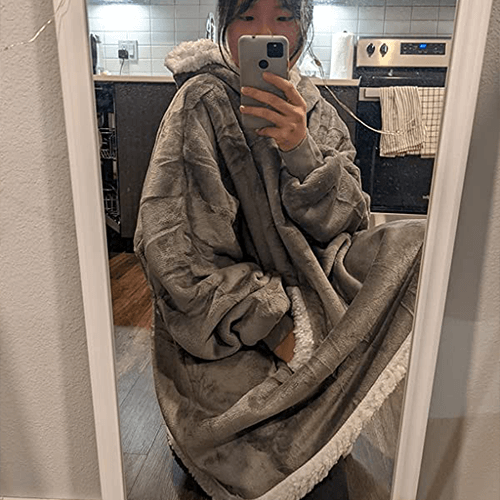 Jude Rodriguez., Turnertown, TX
Super soft and comfortable wearable jacket. Great for a movie night in. So warm and relaxing on cold winter nights. Hits below my knees and I'm able to curl up into it when I lay down.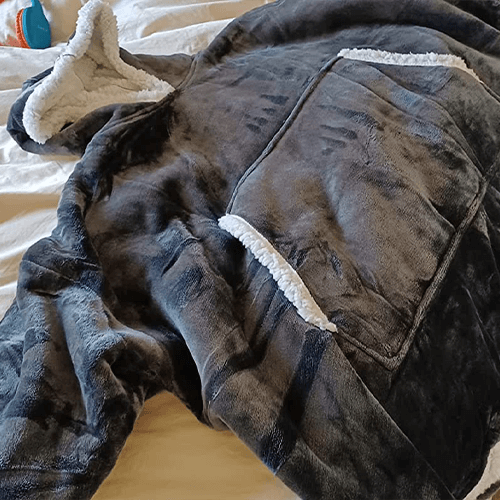 Dan B, Business Man – Hartville, Missouri
i love it so much, it came in leas then a week, it's so soft and cozy great for chilling. It came vacuumed sealed, with great packaging, thanks a blanket hoodie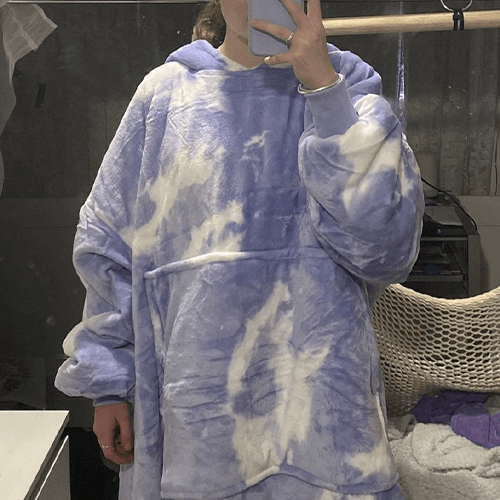 – Joseph , Mentor, Minnesota
I love this hoodie wear it all the time now to keep me warm!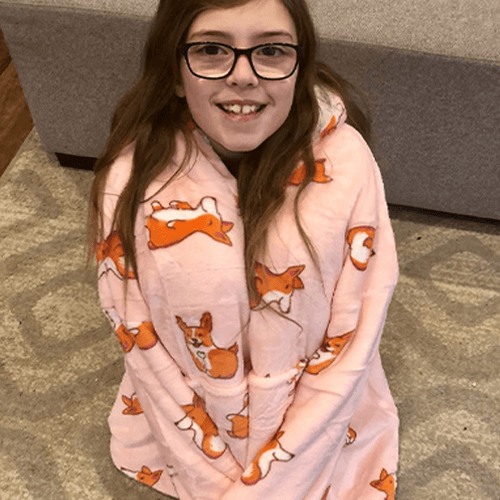 Viva Burnett., Columbus, MS
My Daughter absolutely loves it!!!! Loves the print! She says it's so comfortable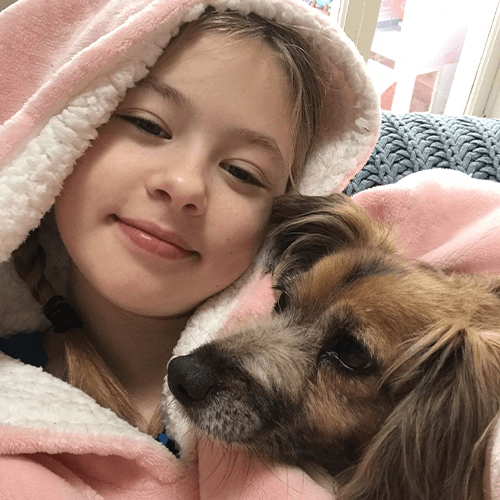 Florian peuch., MEREDITH, NH
Love it so much- it's so comfy and it was totally worth the wait! Five stars <3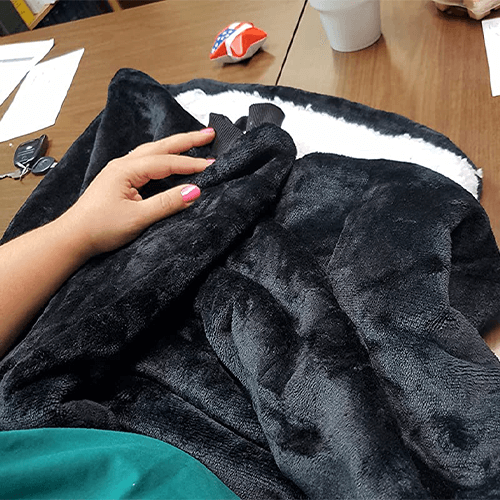 David V., Preston, CT
Obsessed!! So warm and comfy. Literally wear it everyday and sometimes even sleep in it. Just buy one!
FAQs
Blanket Hoodie is not just a blanket. It's an experience! Soft and buttery, with pockets for your phone or gloves to keep you warm on those cool days at school.* Now the top rated wearable item on Facebook and Product Review sites everywhere. The most buttery, warmest clothing you will ever own.
We use ultra soft flannel fleece paired with oversized blanket hoodie so you don't have to worry about the cold. Some think it's a blanket, others will wear one side as an extra layer when they need more warmth or covers their face from time-to sleepto time outside in subzero temperatures like now!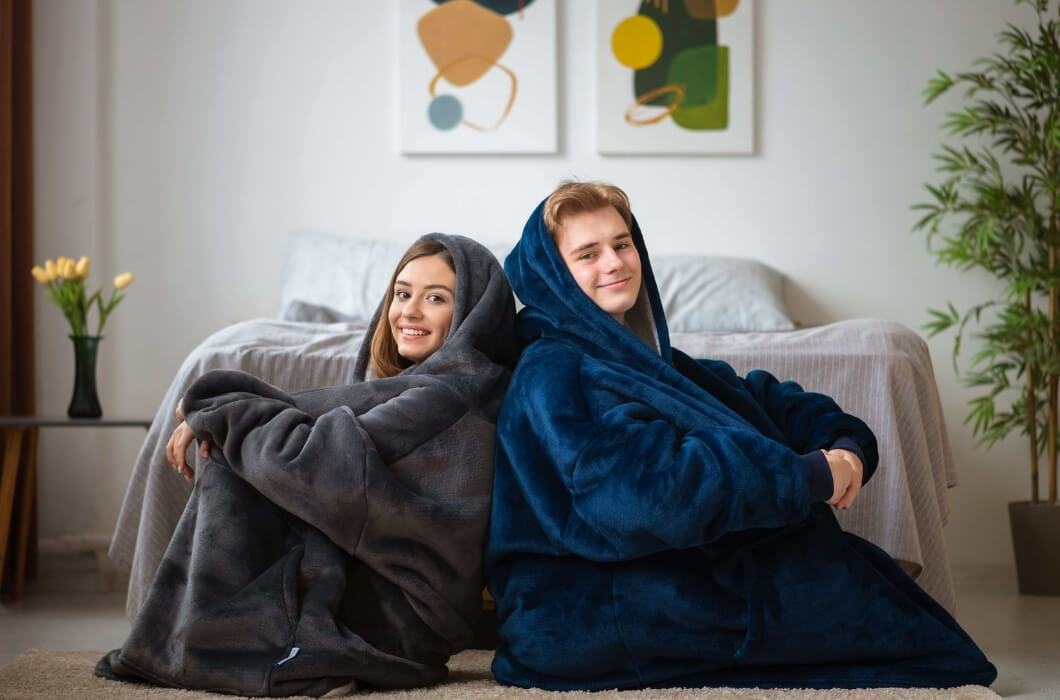 WHY YOU SHOULD BUY OVERSIZED WEARABLE BLANKET HOODIE?
The perfect gift for the person who has everything, sherpa blanket hoodie! These are warm and cozy to wear around town or work on those cold days. They come in different styles so you can find one that fits your personal style too- if not just buy it as is because these clothes don't need anything but love (and good thermalajo).
EXTREME COMFORT & LUXURY MATERIAL – custom blanket hoodie will keep you feeling cozy all day long and the oversized one-size fits most design ensures an optimal fit. Made with luxurious fleece microfiber on outside layers plus high quality fluffy sherpa inside to provide unbeatable warmth everywhere you go.
With soft flannel fleece on the outside and warm sherpa fleece on the inside, you're going to feel like you're hugging a sheep. Plus, big blanket hoodie is also 100% cruelty-free. Machine washable and no fuss. Just toss it in the washing machine and that's it!
𝟭𝟬𝟬% 𝗦𝗔𝗧𝗜𝗦𝗙𝗔𝗖𝗧𝗜𝗢𝗡 𝗚𝗨𝗔𝗥𝗔𝗡𝗧𝗘𝗘 – Our commitment to our customers is what makes us stand out. Perhaps we are not the biggest brand out there, but you can get an excellent quality blanket hoodie pattern at a good price than the market! We offer our customers top notch service and make sure they feel 100% satisfied with their purchase from us. We offer a lifetime warranty and 30-day refund if you're ever unhappy with any purchase from oversize hoodie blanket! We actually want you to love your purchase! That's why if at any point, for whatever reason – just contact us and we'll get it taken care of. Your satisfaction will always be our priority.
PERFECT GIFT IDEA – A great gift for the person who likes to be cozy. Blanket hoodie for men is perfect on Valentine's Day, Birthday or Mother day! The ideal present during Thanksgiving and Christmas as well.